It is a common thing for mountain cyclists to face a hard time finding a suitable mountain bike for their conquest. To navigate the cycle that serves you well in the terrain in your next trip or does not exceed your budget affordability can give you a headache. Therefore, regardless of how many years you have been cycling, having an in-depth understanding background as well as the history of a bike company can have a significant impact on your purchasing decision.
However, with thousands of brands available on the market these days, finding the right one for you can pose a challenge for both your time and effort. Hence, in this review, we will break down some of the most prestigious brands about their product, history, and what makes them stand out from the others. So let's get a good look at each brand we have listed out here, shall we?
Specialized
Yes, for those who are pondering, specialized is a company, not a bike series. In the early 1970s, this place had marked a milestone in the evolutionary boom in the US mountain biking trend. Although the firm's assembling factory is located in Taiwan (which is the norm for expense optimization purposes), the operative office still roots in California. Hence you can rest assured about the brand quality. And a staple product that I cannot help but mention is the Stumpijumper, which sounds familiar to a lot of people here.  Launched in 1981, the stumpjumper was the first bike to be mass-produced throughout the world, and so far, this bike has up to 10 siblings sharing the same name. The whole series is well-known for its versatility by covering various terrains from novice-level like the paved road to something more hardcore like smooth paths or gravel roads. This brand is the jack for all and suitable for everyone.
However, the Specialized was not satisfied with the Stumjumpier alone, as it kept on renovating their products years after years. Like how many US companies started to launch their version of e-bikes, Specialized had been dominating this market for years with their Turbo Levo. Moreover, Specialized is also proud of their SWAT Technology ( short for "Storage, Water, Air, and Tools) to help people tackle one common problem they all share – carrying a cumbersome bag around or stuffing their pocket full with tools and tubes.
One more thing you need to keep in mind. This brand is famous for its prestige and status. Therefore, the price you need to pay for its bikes is much more cutthroat than that of other brands.
Trek Bikes
As a bike brand that can give Specialized a run on the market, Wisconsin-based Trek offers nothing short of quality for its customers. Some people might find it weird to mention this leading road-focused brand in this list for how many times you can see Lance Armstrong compete in the Tour de France with a Trek bike. However, the brand also provides mountain bike series as well, which is no less formidable than those paved roads. One of the outstanding products that this brand can take pride in is the Trek Fuel EX, an age-old offering hailed as a clue of all deals. And throughout more than ten years of innovating and improving, Trek has not stopped changing their products geometry and design to fit in the new terrains, but the one-for-all personality remains the same.
Not necessarily becoming the pioneer in bike evolution like Specialized does, Trek has its way to stay on top of the food chain. Many customers have given numerous positive feedbacks on-bike functionality and design. When it comes down to company prestige, Trek offers every single product of theirs a lifetime warranty on frames. And when you get a Trek bike, the manufacturer will give you a chance to customize your desirable frame.
Giant Bicycles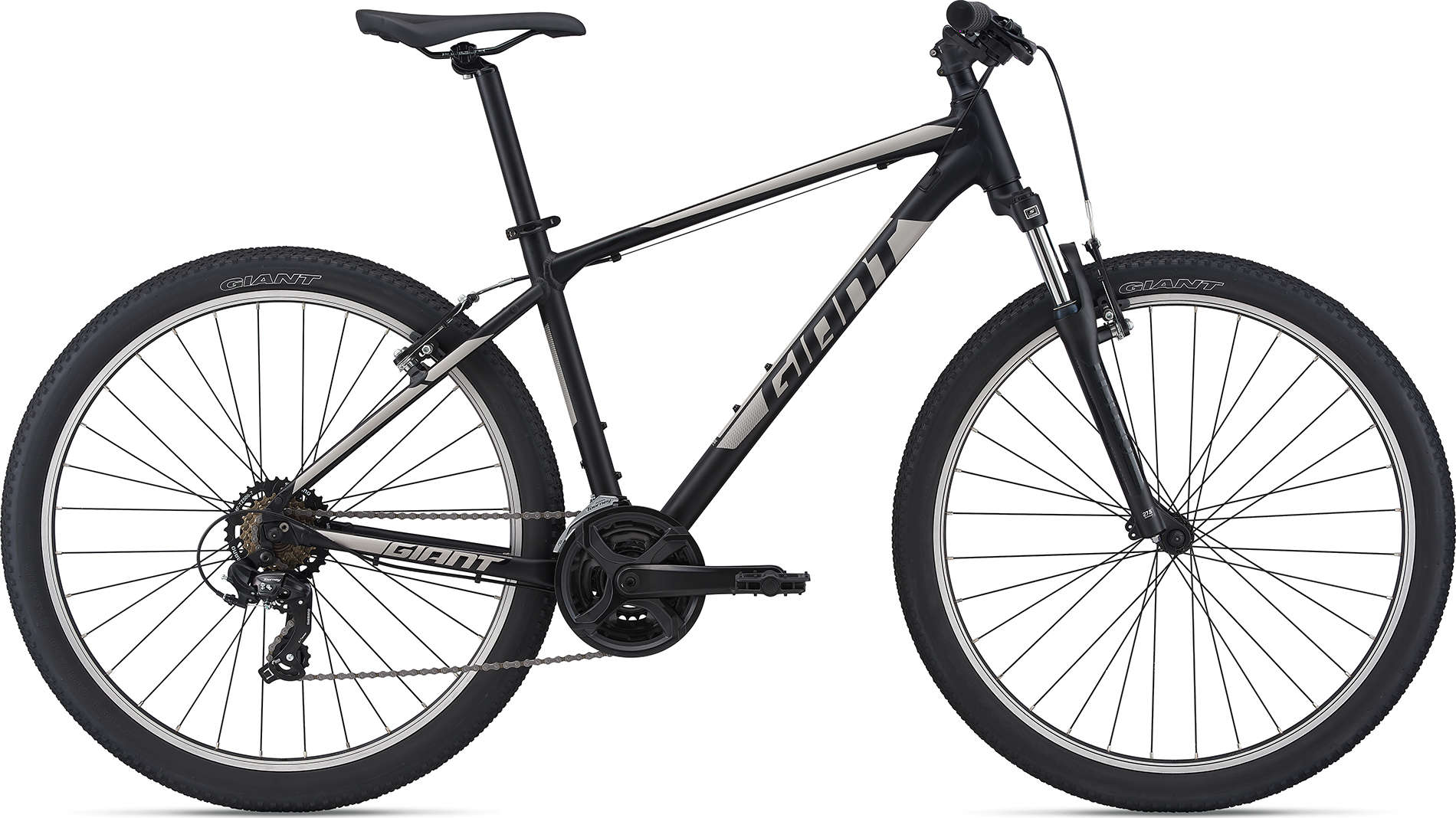 This Taiwan inspired brand, founded in 1972, is one of the largest bike frame providers for many top cycling brands throughout the world. And for your information, only a handful of companies possess the capability to produce a vast number of bikes for the whole world, and Giant bicycles is one of them. Their domestic bike brand was first launched in 1981. Like how Specialized has Stumpijumper and Trek has the Trek Fuel EX, Giant manufacturers can proudly represent the Trance line. This bike had been widely hunted for its perfect adaptation to both mountainous and in-trailed areas ever since its inception 15 years ago. Instead of trying to offer their customer the geometry pinnacle integrated onto the bike, the Giant can give them the product with a wide range of versatility.
While Trek and Specialized both aim for the high-end sector market with pricey products, Giant opts for the economic scale strategy. This means that their products are offered in bulk with a more affordable price and reliable quality. Giants know that it will be a waste of time and effort to become a pioneer in bike innovation, so instead, they compete with the best quality they can provide. So you can have more faith in their product effectiveness and life span.
Giant has also launched a new sub-brand called Liv Cycling, which is specifically designed for women and women in 2008. This is a series with no short of quality standard compared to other lines, which can serve well female riders at any level.
Santa Cruz
Founded in 1994, the company has asserted itself through a short amount of time. Though this is quite an anomaly brand with how it only offers 14 distinct dirt-focused models to opt for, their quality is nothing but admirable. Throughout their progression, Santa Cruz can still maintain its boutique appearance for the mountain bikes. This impressive feat has brought Ford the brand quite a few popular models each year. Lately, we can see the Bronson 27.5, Nomad, and Hightower that has just come out of the market. When you come to the park, take a good look around, and you may see a quarter of people there will have a Santa Cruz bike for themselves.
Besides, Santa Cruz also offers its customers a lifetime warranty on the bike frames. Not just stop at that, the brand takes it a step further by giving out another lifetime warranty for all of their product's bearings, which no doubt satisfies a lot of those who befriend muddy terrains regularly. However, just like specializing, the more you get, the more you pay. The price for each product by Santa Cruz is quite pricey and doesn't suit those on a tight budget. So have careful consideration before making your decision.
Conclusion
All in all, above here are the current four most formidable bike brands in 2020 that we can give you. Each of them possesses their strengths and, unfortunately, drawbacks that you need to take a good look carefully. Before going to the shop and get your bike, take your time to consider your purpose for having it. But whatever your decision is, it needs to fit your current budget.